Bio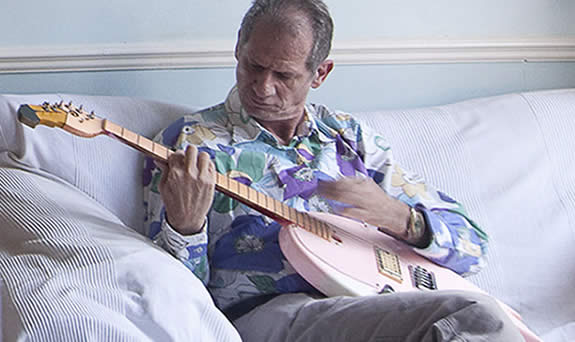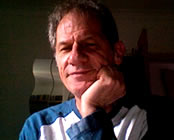 The History of Rick Right (And Brian Seff)
Born in Brooklyn, New York, Brian moved around quite a bit in his early life, eventually staying for eight years in Tucson, Arizona before he and his family moved to Southern California in his mid-teens.
He'd developed an interest in Rock & Roll Music from a very early age, buying lots of records and remembering all the trivial information about all the then current hits.
By the time he was ready to graduate high school, he was sure that being a Rock Star was his career choice, having switched over from cello to guitar at age 15, and almost immediately being able to play along with over half of any given week's top 40 tunes, since most of them had no more than five chords anyway.
He moved to San Francisco after one year of college to further his dream. Unfortunately, he couldn't take the role of Rock Star seriously enough, so with Rick & Ruby, who began as a 1950's revival act, he was able to develop his flair for satire and parody.
Brian had always envisioned living in England, originally from the British Invasion music, but then discovering in his young adulthood a liking for British humour as well. As the US comedy scene in the late 1990's began to be less to his liking, and his second marriage was crumbling (He now has three divorces to his discredit), he chose to look across the Pond, and has never looked back.
Brit audiences have appreciated not only the variety of music that he can explore in 30 minutes on stage, but his ability to create on the spot material solely by audience suggestion.
Rick Right history:
In the early 1970's, Brian and his best friend Monica Ganas started an act called Rick & Ruby that worked out of San Francisco. The act was a mix of music and comedy, with Rick mostly as the straight man, and became well-known among the Bay Area club scene.
Within five years, the act, by then a trio with the addition of keyboardist Joshua "Raoul" Brody, was playing large venues all across the country, gaining national exposure through a 1979 tour as opening act for Robin Williams. From there came TV appearances on the national talk show circuit, as well as guest spots on "Mork & Mindy," "The Pee Wee Herman Show," and HBO's Young Comedians Special.
In 1986, Monica, now married and mother of two, chose to retire from the scene to go back to school and get her Ph.D, while Brian chose to try a career as a solo stand-up with his guitar. During the whole Rick & Ruby era, Rick never had a surname, and needed one for a solo career. The booker of his first gig, needing a name to put in the publicity, asked him, "You'll still be using the name Rick, right?" "Yeah, Rick Right sounds good," was Rick's reply, and the name has stuck.
29 years, a few thousand gigs in 37 of the 50 states and 21 countries later, Rick Right is still out there, entertaining people sometimes one-third his age with his knowledge of all that's good and bad and worth ridiculing in the world of music. He combines not only a love and knowledge of music, but is a fine guitarist, singer, impressionist, and humorist, and uses all those skills to create an act which delighted US audiences for nearly 15 years before discovering a UK scene that liked him even more.